Welcome to

The TEFL Specialists
ACCREDITED | AFFORDABLE | SINCE 2018
where English Matters.
Our "TEACH ENGLISH ONLINE & ABROAD GUIDE" will help you decide your teaching direction.
Helping you select the best suited TEFL Course, Placement Package, or Teaching Destination.
Learn how a small investment can nett a big Return On Investment (ROI), while travelling and exploring new destinations.
We have helped 8,217 students, start a teaching career.
Are you ready to join and start your Journey?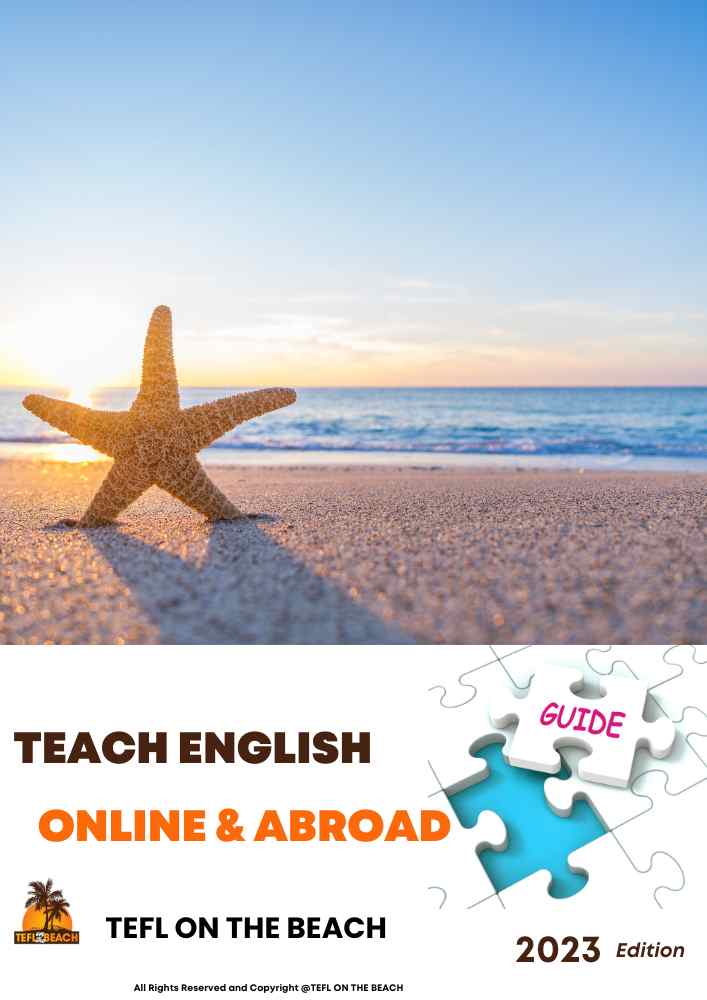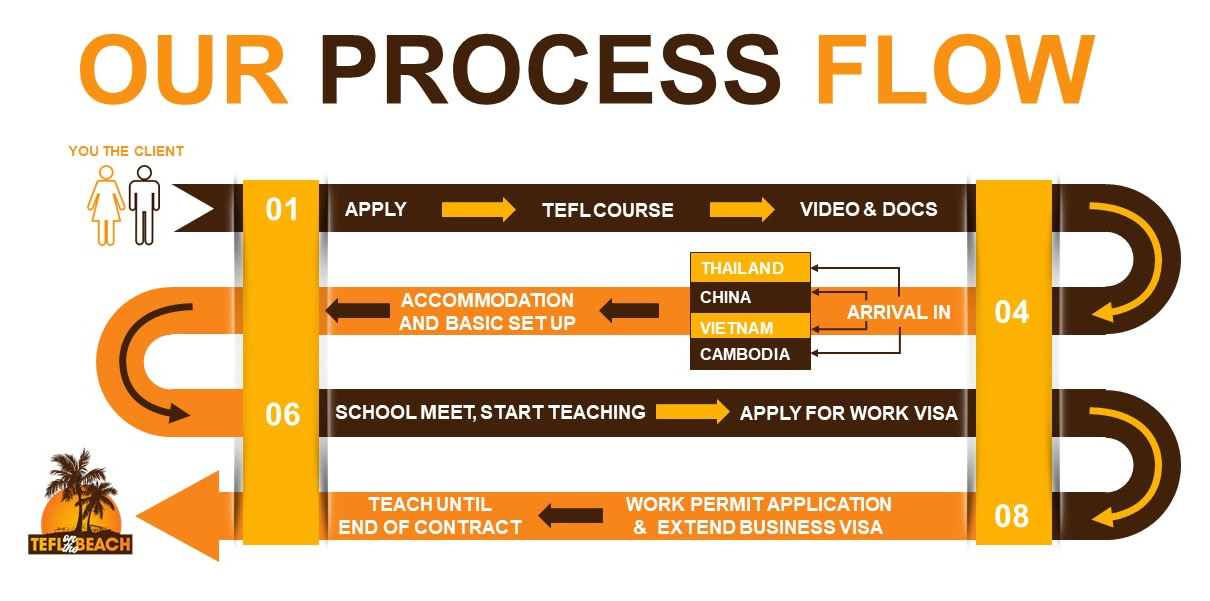 Making Teaching English Possible
Since 2018
International TEFL Accreditation
Teach Online
Your accreditation opens opportunities to online teaching.
Paperwork
We manage the admin and the required paperwork, included as standard in selected packages or as an add on service.
Courses Completed At Your Pace
All our courses are online, so you can complete it at the comfort of your home or office.
Teaching Placements
We offer both Placement Guarantee as well as Placement Assistance, package dependent or as an add-hoc service.
Possibilities
Open Up New Possibilities. Explore New Opportunities, Make Friends and Most Importantly Make a Difference.
After Sales Service
Once you enroll for one of our courses, you become a part of our family. Support and Assistance is available to all Students.
FAQ
Explore our FAQ page for more indepth answers to Frequently Asked Questions.
Future Prospects
All students get access to an exclusive job club, where you will find lots of teaching opportunities all over the world.  Included in our Orientation Packages is not only guaranteed jobs, but FREE LIFETIME access to job placements should you want to move (T & C's Apply)

All our courses offer an International Accreditation, giving you peace of mind and easy acceptance for a teaching position.
Perfect for Teaching In Class
Perfect for Teaching In Class and Teaching Business English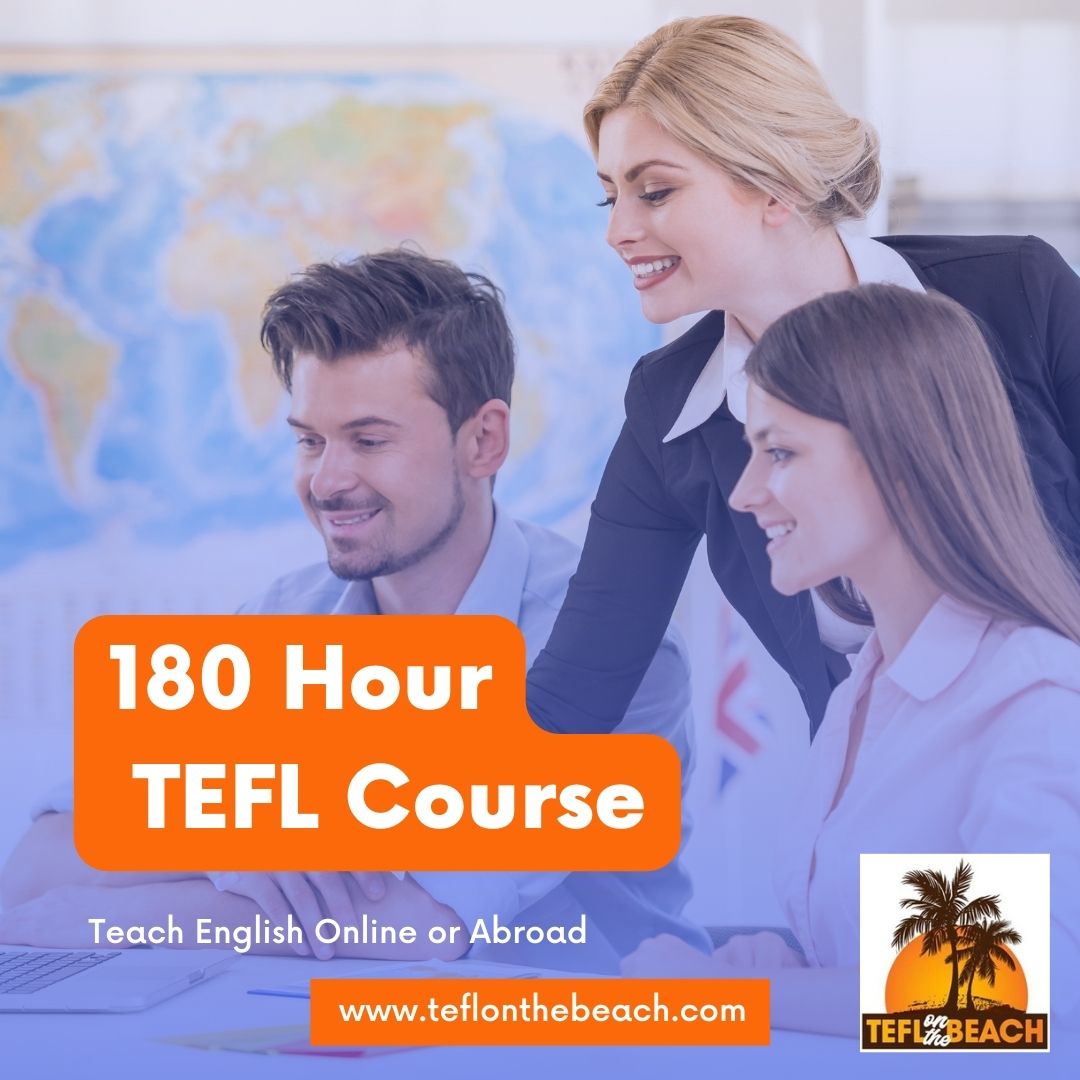 Required for Teaching Abroad and Perfect for Teaching Online, In Class and Business English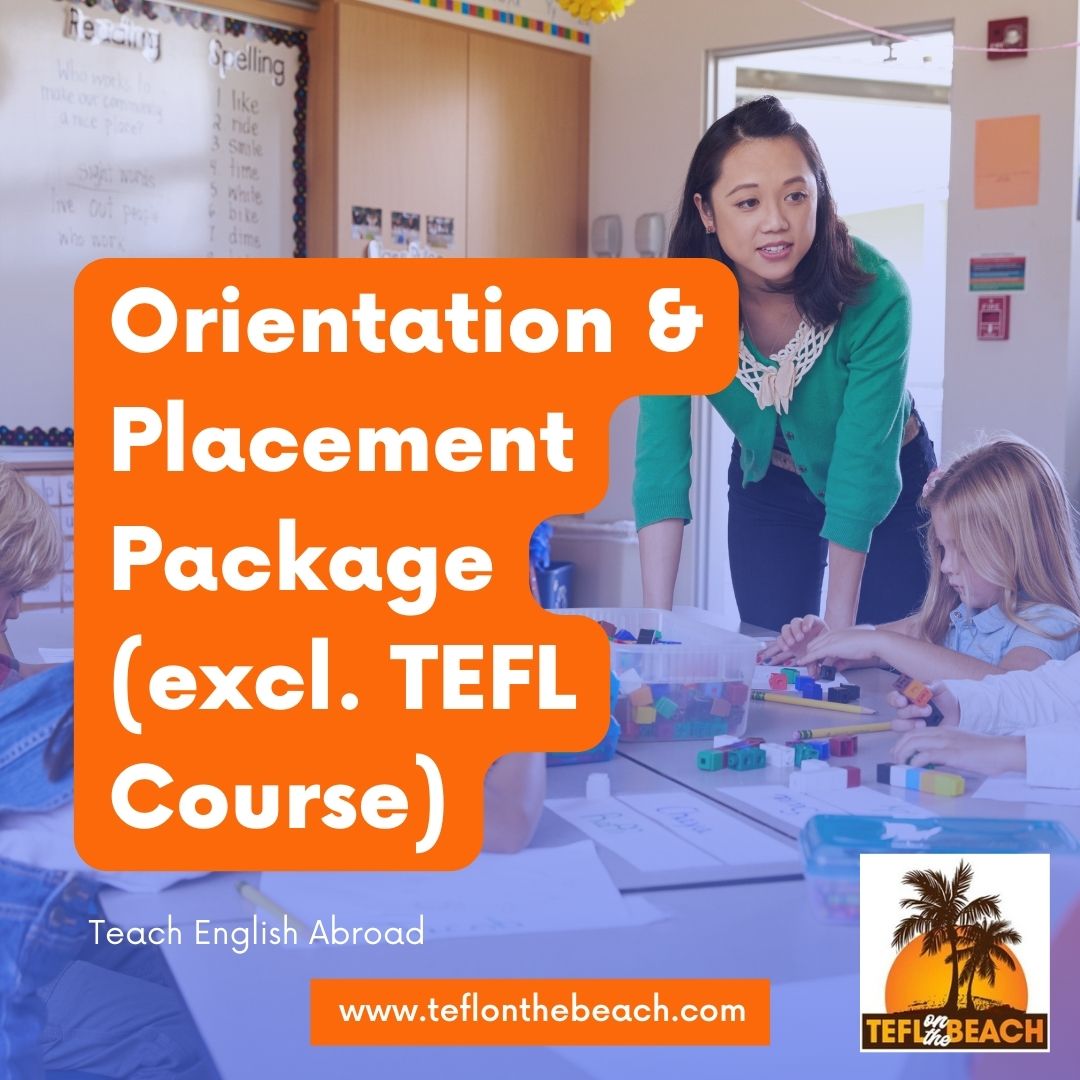 Orientation & Placement Package (excl. TEFL Course)
Required for Teaching Abroad
Orientation & Placement Package (incl. TEFL Course)
Required for Teaching Abroad
Thailand
Vietnam
Cambodia
China
Middle East